CryoMass Technologies Inc.
CryoMass Technologies Inc.
CryoMass Technologies Inc. is preparing to manufacture and operate field-mobile equipment for the handling of harvested cannabis, hemp and other high-value plant material. 
The company owns patented technology that utilizes liquid nitrogen to fully separate, collect and protect the high-value materials and essential compounds from the harvested plant.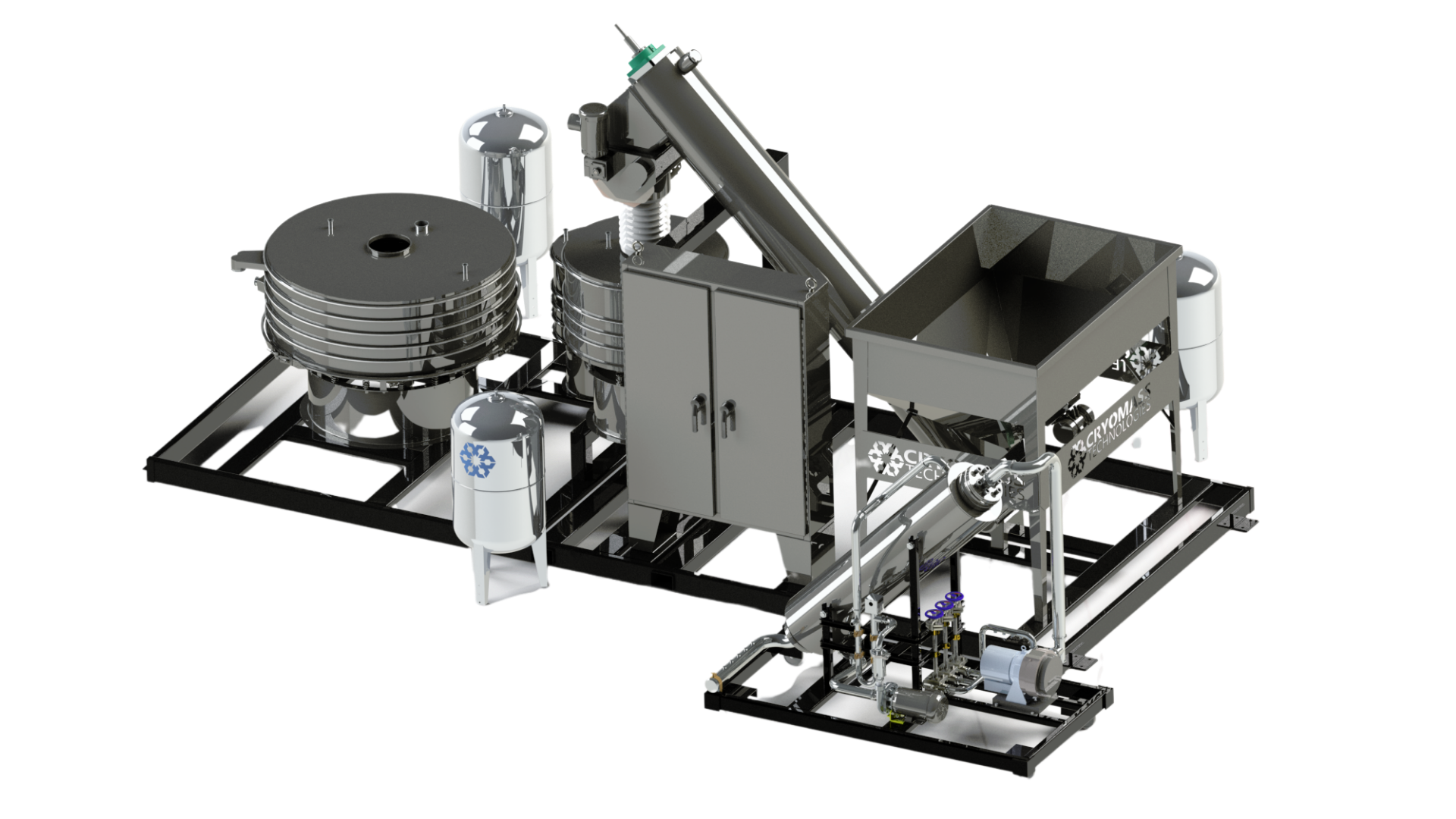 Our Company's Technology
Building on that technology, the company's technical team has completed an initial design for the CryoCann 500 CF system. The CryoCann 500 CF is optimized for the rapid capture (within minutes after plant harvesting) of fully intact cannabis and hemp trichomes, as well as terpenes. Rapid capture should enable cannabis and hemp producers to dramatically reduce costs, increase end-product yields and enhance product purity. The resulting sift can be warehoused for extended periods, or further processed into consumer products.
The company believes that efficiencies delivered by the CryoCann 500 CF will trigger industry-wide changes in the handling and processing of harvested cannabis and hemp. It also is exploring the application of the underlying technology to a broad range of industries that handle high-value materials that could benefit from precision capture methods.
Our Leadership Team
CryoMass Technologies is led by an extremely experienced and talented group of individuals who offer perspectives based on their diverse backgrounds and skill sets. From our corporate officers to our board of directors, the company is well situated for future growth.